Contact
Delivery
Payment
Contact Us
Contact
Company name / Name:
Major-Megyeri Tünde E.V.
Address:
Gépmadár utca 3., 2./16., Budapest, 1106, Hungary
Shop name:
Timo design unique zero waste and health care products
Tax number:
69363087-1-42
EU VAT number:
HU69363087
Registration number:
53073938
Registering notary:
Budapest Főváros X. kerület Polgármesteri Hivatal
Bank account number:
10918001-00000061-01490010
Contact person name:
Major-Megyeri Tünde
Contact person´s phone number:
+36203240345
Contact person´s e-mail address:
Delivery
MPL (Only for Hungarian customers!)
Az MPL a Magyar Posta csomagszállítási szolgáltatása. Házhozszállítás MPL futárral.
Akár a feladást követő munkanapon átveheted a rendelt termékeket kényelmesen, otthonodban (vagy az általad megadott címen, munkahelyeden), ugyanis az MPL rendszerint 1 munkanap alatt kiszállítja a rendelésed.
A csomagod indulásáról valamint a kézbesítés/kiszállítás várható időpontjáról E-mailben fog tájékoztatni az MPL.
A kiszállítás 8 és 18 óra között történik.
Order total
Shipping cost
PostaPont (Only for Hungarian customers!)
Ezzel a szállítási móddal a Magyar Posta fiókjaiba, országszerte több mint 2500 postára kérheted a csomag kiszállítását.
Order total
Shipping cost
MPL csomagautomata (Only for Hungarian customers!)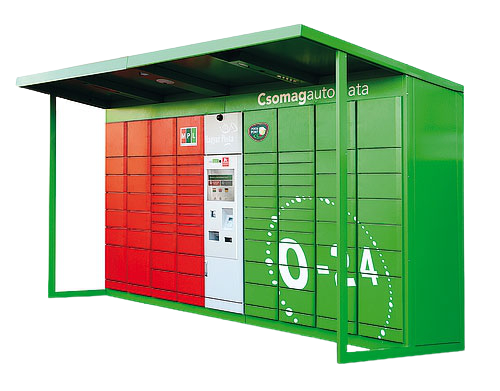 A legmodernebb csomagátvételi mód.
A csomagautomaták a nap 24 órájában, országszerte hozzáférhetőek.
Az átvétel miatt nem kell kitérőt tenned, hiszen a csomagautomaták többségét bevásárlóközpontoknál, forgalmas helyeken találod, amerre egyébként is jársz.
Nézd meg a térképen, hogy melyik esik útba Neked!

A csomagautomaták lényegében egy képernyővel ellátott kezelőfelületből és különböző méretű
rekeszekből állnak, amelyek a csomagokat rejtik.
A csomagautomatáknál az átvétel gyors – a kapott kód és saját telefonszámunk megadásával máris
hozzáférünk rendelésünkhöz.
Egyszerűen és gyorsan átveheted, amit rendeltél.
Néhány gombnyomással hozzáférhetsz csomagodhoz.
Az automata diszkrét megoldást kínál: nem kell a munkahelyedre vagy otthonra rendelned.
Order total
Shipping cost
Foxpost (Only for Hungarian customers!)
A csomagterminálok országszerte több mint 67 helyszínen, a legnépszerűbb bevásárlóközpontokban elérhetők. A bevásárlóközpontok légkondícionált belső tereiben elhelyezett terminálok biztosítják, hogy a csomag ne legyen kitéve fagynak, hőségnek, párának vagy pornak.
A Foxpost a legzöldebb szállítási mód: jelentősen csökkenthető vele a károsanyag-kibocsátás.
Csomagodat ott veheted át, ahol egyébként is sokszor megfordulsz; a neked útba eső bevásárlóközpontban.
A szállítási idő a csomag feladásától számított 2-4 nap között van.
Emailben és SMS-ben is kapsz értesítést csomagod érkezéséről a választott Foxpost csomagautomatába.
Order total
Shipping cost
International Shipping in Europe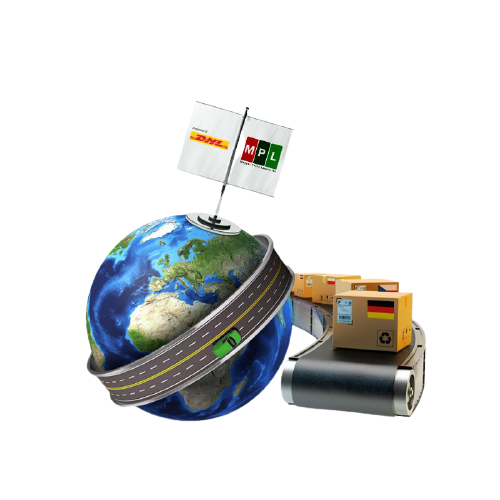 Europe / International shipping
Post if you are living outside of Hungary, in Europe.
Order total
Shipping cost
Payment
Wise (Only customers from abroad)
It is one of the cheapest, faster way if you order from abroad. If you don't own a Hungarian bank account, you can choose this option.
Join over 7 million people and businesses who get a better deal when they send money with the real exchange rate.
www.wise.com

Our account's info:
Name: Major-Megyeri Tünde
Bank's name: UniCredit Bank
IBAN: HU33 1091 8001 0000 0061 0149 0010
SWIFT (BIC): BACXHUHB



Paylike
Accept the most popular payment methods in the world and Europe such as Visa, Mastercard, Apple Pay and Google Pay.
Contact Us